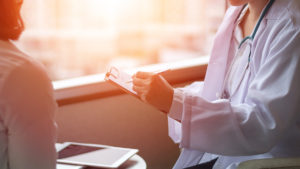 As a business owner, you obviously want a healthy company. Perhaps you've read or heard about our People Audit, and for various reasons you've stalled. But the time to act is now: What you don't know could put you out of business. As the fourth quarter approaches, there's no better time to take your company in for a full checkup and ensure it receives a clean bill of health.
Don't Be a Statistic
Most organizations don't intentionally try to be non-compliant or break the law, but mistakes and missteps occur. Approximately 90,000 cases are filed with the Equal Employment Opportunity Commission (EEOC) every year. Of these, about 40,000 are employer retaliation, 28,000 are race related, 25,000 are sexual harassment, and 18,000 are age-related.
With workplace litigation on the rise (just ask giant Nike or the much smaller Uni Floor Inc.), businesses must become proactive, not reactive, in order to avoid legal pitfalls. And smaller businesses really suffer. According to the 2017 Hiscox Guide to Employee Lawsuits, the cost is crippling. A study of small to medium-sized enterprises with fewer than 500 employees shows 24% of employment charges result in defense and settlement costs averaging a total of $160,000.
The Fix
The solution is easier than you think. Get a checkup! A human resources audit will provide a full scan of your company/organization to identify potentially problematic policies not in compliance with state or federal regulations. The audit will provide you the opportunity to investigate current practices, policies and procedures, and assure your organization is in good shape, protecting it from vulnerabilities.
It's worth mentioning that a robust human resources audit will do more than just assure you're heeding state and federal regulations. Audits will provide insight to operational efficiencies; provide policy and handbook evaluation; support onboarding methods; assure proper workplace documentation; review current pay practices; assess people management efforts; and everything in between. And if you're trying to attract and retain rock star employees, your company will only benefit from regular reviews. An organization that is proactive and progressive with its operations is much more attractive than one being sued for workplace discrimination.
In short, every business, large or small, should conduct regular audits in order to remain effective and successful. You review your financials at least once a year – your people deserve the same.
Get Started
Don't avoid the audit any longer. You owe it to your organization and especially your employees. You can't fix what you might be doing wrong if you don't know what the issues are.
Let People People help. We specialize in HR so small business owners don't have to, and we offer expertise about a broad range of HR concerns. In fact, People People offers a free high level HR audit that will give you the insight you need to stay on a healthy path and thrive. We truly make it easy. Reach out to People People today for free audit information or for any questions.