Blog
Home
Uncategorized
Entering The Season of Giving With A Little, Well, Giving: Employee Matching Gift Programs
Entering The Season of Giving With A Little, Well, Giving: Employee Matching Gift Programs
November 28, 2017
Belinda Waggoner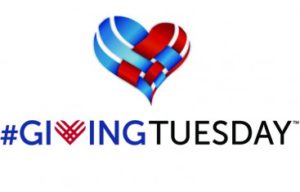 It's the season of giving, right? So you may be wondering how your company can give back — and how it can encourage employees who do so.  But you have to be careful with your company's funds, too — so what's realistic?
There are many options: corporate giving, employee volunteer programs, in-kind donations, employee matching gift programs … Whatever variation you choose, it's good to make the decision early rather than having to figure out how to respond to donation requests on the fly.
Many businesses have found a winning solution in employee matching gift programs. The benefits aren't a straight numbers game — the intangibles of this and other corporate citizenship initiatives can include better employee engagement and retention, as well as a boost to brand visibility. And monetary donations may be tax-deductible too!
Here are some of our Frequently Asked Questions about rolling out employee matching gift programs:
Why should my company have an employee matching gift program?
Such programs can be an effective yet simple way to improve ever-important employee retention and fulfillment. They also can make your company broadly visible in the community, as well as provide a tax benefit.
Employees relish the opportunity to drive funds toward causes about which they're passionate, and in the process, you encourage their generosity and support some fantastic causes — including some you may not otherwise have discovered.
OK, that all sounds good, but how much will it cost?
This one is entirely up to you. When you're doing your annual budgeting, reserve an amount for this purpose. Then you'll know what you have to work with, and you can plan accordingly.
The variables are many. Companies often set a maximum annual match per employee — it could be $250; it could be $15,000 or more, according to Double the Donation. However, employee participation rates can vary widely, particularly depending on how much the company promotes its gift-matching program and how much money employees may have to give.
How do I make sure employees choose appropriate places to give funds?
As a business owner, you want to make sure your charitable giving supports reputable organizations, even though the causes your employees care about may be different from your own priorities.
One way to handle that is by providing a pre-approved list of places to which your company will contribute money. Another is by setting out clear guidelines. For example, you may allow employees to pick from any 501(c)(3) nonprofit, accredited educational institution or K-12 school, according to Double the Donation.  Specific categories often include:
Higher education institutions
K-12 schools
Arts and cultural organizations
Environmental groups
Health and human services organizations
Civic and community-based nonprofits
How do I design a program that works for my company?
After deciding how much you're willing to spend and the types of organizations to which you're willing to donate, figure out how you want to handle an employee matching gift program at your company. Then you can set out expectations for employees up front. Effective matching programs are "broad in scope, easy to communicate" and in keeping with the shared values of the company and its employees, Double the Donation says. Think about:
Who will receive and approve requests for donations.
What your gift-matching ratio will be. Typically, it is 1:1, Double the Donation says.
Whether you will consider volunteer grants recognizing an employee's time or matching grants for participation in fundraising walks, rides or runs.
Which employees will be eligible for the match — full-time only, or also part-time workers, retirees or spouses to some extent.
Whether you want to give donations throughout the year or only at year's end.
How you will address the tweaking and continuation of the program for future years.
How or whether you want to increase involvement with the organizations you support.
Whether you want to share your activities through social media, a company blog or other avenues.
Want specific advice about rolling out your own employee matching gift program? Contact People People to figure out what's right for your company.