Becoming an Adoption-Friendly Workplace
November 17, 2017
Belinda Waggoner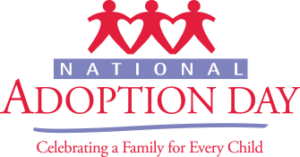 Benefits can be a key differentiator in attracting and retaining talent, especially when those benefits show care for the varying needs of families. Adoption benefits can be a popular yet inexpensive way to do just that.
The concept has been gaining steam. More than two-thirds of Americans think employers should offer leave — paid or unpaid — after an adoption, according to a survey by Harris Interactive. And companies have been responding. A widely referenced survey of 1,500 big U.S. employers indicates that almost half offer adoption benefits, compared with 12 percent in 1990.
At the head of the pack, American Express — which boosted its parental benefits in 2017 — offers as much as $35,000 to help with the cost of an adoption (limited to two per employee) and as many as 20 weeks of paid parental leave for women and men adopting a child, according to the Dave Thomas Foundation for Adoption, which ranks the top 100 adoption-friendly workplaces each year.
Obviously, that's on the high end. The average financial adoption benefit is $7,000; the average paid leave policy is six weeks, the foundation says.
The benefits can be incredible for families who pursue the oft-expensive path of adoption. Yet for companies, the costs are relatively small — less than half a percent of eligible employees typically use adoption benefits, the Dave Thomas Foundation says.
With National Adoption Day on Nov. 18, we wanted to lay out the basics of adoption benefits. Here are some of our Frequently Asked Questions about creating an adoption-friendly workplace:
What are adoption benefits?
Adoption benefits are voluntary policies paid for by employers for workers who adopt. They can include financial reimbursement for adoption expenses, paid leave, or unpaid leave beyond what the Family Medical Leave Act requires.
Why should my company offer adoption benefits?
In addition to encouraging adoption and helping children find good homes, such benefits can boost employee loyalty and goodwill, as well as provide a competitive advantage in attracting new workers. Supporting adoptive parents both financially and with time off from work alleviates some stressors and allows employees time to bond with their adopted children. On top of that, it demonstrates support for all new parents and is a low-cost benefit that typically is used by less than half a percent of employees annually.
Beyond the realm of business, the need for adoption is real. The U.S. foster care system has more than 110,000 children waiting to be adopted, and more than 20,000 children age out of the foster care system without families each year.
What should adoption benefits entail? I can't afford $35,000 per adoption.
The Family Medical Leave Act already requires companies with at least 50 employees, as well as all public agencies, to provide 12 weeks of unpaid adoption leave. Adoption benefits would go beyond this, but they don't have to be daunting. Even American Express didn't start with the generous policy it has now.
Reimbursement for adoption expenses can range from $500 to thousands per adoption, according to the Dave Thomas Foundation. Paid leave can begin at one week, and unpaid leave in addition to the FMLA requirement can range from a week to a year.
Consider what is realistic for your company, and don't be afraid to start small.
I'd like to offer adoption benefits. But where do I start?
If you want to get a sense of the possibilities, the Dave Thomas Foundation offers an adoption-friendly workplace toolkit online that includes a sample adoption benefits policy, proposal, financial reimbursement form and other resources.
Want specific advice about rolling out your own adoption benefits policy? Contact People People to figure out what's right for your company.